Meet Folashade, a Nigerian woman giving us some susty fashion vibes
Sustainable fashion can be described as any fashion process or product that does not negatively impact the planet, people (or even hinder profit-making).
In Africa, sustainable and local  fashion is at the heart of everything we do; from locally made attires and accessories to crafts and the ways we have used natural things to nourish and maintain our hair. Our fashion is our pride and has sustained many families for centuries.
Folashade Yusuph is one woman determined to make a name in the local fashion industry through the sale of handmade bags and accessories for women through her brand – January5ive Creations.
After resigning from an E-commerce Company to face her January5ive Creations in April 2015, Folashade has been making waves in her own way in the social media scene and has since gotten lots of women drooling over her bags. January5ive Creations which is Shade's birthday, tells a story of the birth of Shade as an individual and January5ive Creations as a brand.
January5ive Creations which is a name coined after  Shade's birthday – 5th of January, tells a story of the birth of Shade as an individual who now has birthed January5ive Creations as a super susty brand.
The bags, which she makes herself, with materials painstakingly sourced from local markets are unique and a refreshing break from the norm.
The brand's pay-off is "If it doesn't turn heads, we didn't make it" so Folashade ensures that a great deal of attention is paid to details when making these bags.
Not only is January5ive Creations promoting local fashion, the brand is also employing and training youths in the local community.
A peculiar and susty trait of this brand is their need to re-use waste and its likes, "it is not profitable to have to throw unused materials away, I can always come up with a design that would use the "waste". Besides, I strongly believe in revamping styles and materials, an old or otherwise useless item can be made into new if handled properly" said Folashade, when asked about waste management and recycling.
When asked about her biggest challenge running her business, she said funding and the need to have more local manufacturers for materials as most of these materials are still not produced here in Nigeria, though sourced from local markets.
Her designs range from sequined bags, beaded purses, Ankara bags, velvet, synthetic leather etc. There is no restriction on materials used as any material can be made into a beautiful bag or purse.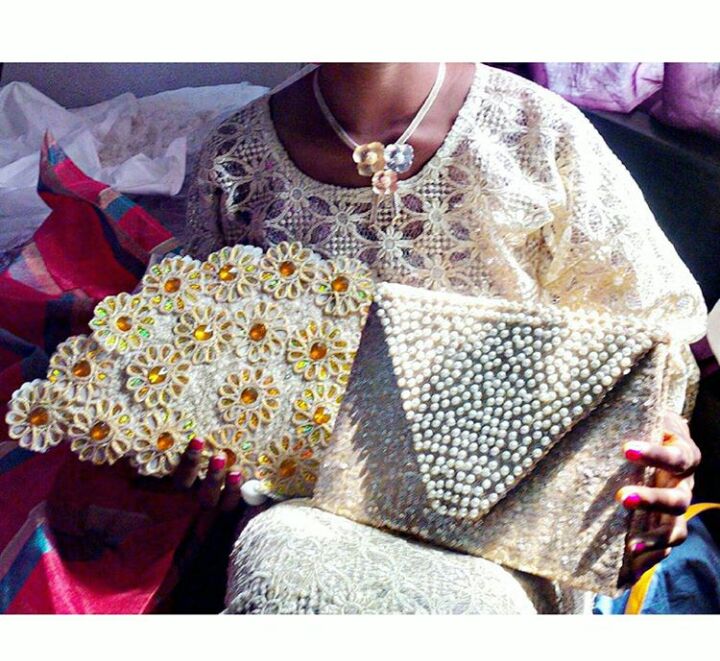 You can find January5ive Creations on Instagram with the handle @thej5cway and via their Facebook.