Food Crises Figure High Despite Humanitarian Assistance – New Global Food Crises Report
The Food Security Information Network (FSIN) has launched its third report at the high level event of the Global Network Against Food Crises held 2-3 April in Brussels. FSIN is a platform of 15 leading humanitarian and development agencies that produces the Global Report on Food Crises (GRFC). The annual report is an information pack on the severity, magnitude and drivers of food insecurity and malnutrition.
Current Food Crises Challenge
The report has highlighted that as many as 113 million people in 53 countries are experiencing acute hunger and require urgent food and livelihood assistance. The GRFC uses the Integrated Food Security Phase Classification (IPC) to categorise people depending on severity of their food insecurity. The phases are minimal, stressed, crisis, emergency and catastrophe. Those who fall between the last three phases are classified as experiencing acute food insecurity.
Photo Credit: WFP Martin Karimi (from the report)
The report added that 143 million more people are at the brink of falling into acute food insecurity. Although food crises statistics in 2018 is lower than the previous year, acute food insecurity is still high, at above 100 million, since 2016.
The worst cases of acute food insecurity are experienced in eight countries 5 of which are in Africa. These countries representing two-third of the food crises are Yemen, DR Congo, Afghanistan, Ethiopia, Syria, Sudan, South Sudan and Nigeria. The leading causes of the current food crises, as noted in the report, are "conflict and insecurity, climate shocks and economic turbulence."
Causes of food insecurity and food crises
Conflicts and insecurity is the leading cause accounting for more than two-third (74 million people). Of the people drawn into food insecurity due to conflicts in 2018, 33 million of them are in 10 African countries. Among these African countries are DR Congo, Nigeria, South Sudan, Chad and Central African Republic.
In terms of climate change, 29 million people have sank into acute food insecurity with Africa again being most affected. Ethiopia (8.1 million people) is the worst hit out of 23 million people in Africa affected by climate-related food crises. Behind it is Malawi (3.3 million), Kenya (2.6 million) and Mozambique (1.8 million). With Cyclone Idai, the numbers in Malawi and Mozambique will definitely increase in 2019. Same can be said of the stress impact of the heat waves spreading across Nigeria on crops and livestock. And bad economy in Sudan, Zimbabwe and Burundi puts 10.2 million people in the trouble of food insecurity in 2018.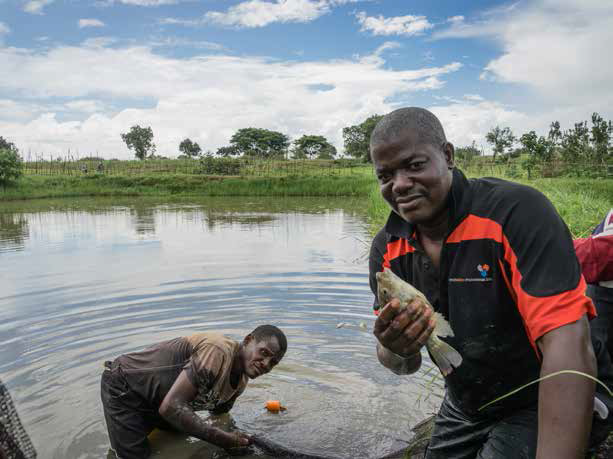 Way forward
In spite of increases in humanitarian assistance and funding, the number of people in food crises remains high. Given this high number and that of those at the brink of food insecurity, the report calls for a change of approach. It calls for collaborations between the humanitarian and development sectors.
Beyond temporary emergency responses, the report encourages investing in longer term resilience interventions capable of reducing vulnerabilities and solving the root causes of food crises. It says that investing in conflict prevention and maintaining peace and security pays off in avoiding the factors responsible for food crises. It also encourages investing in women and developing rural infrastructure to deliver a hunger-free world.