Upcycling is only one of Chinenye's super powers
On this edition of Women doing awesome stuff, we dive into the world of a remarkable young woman and fashion enthusiast Chinenye Uzoma Abuka as she opens her fascinating world to uncover her passion for turning waste into unique pieces of fashion accessories.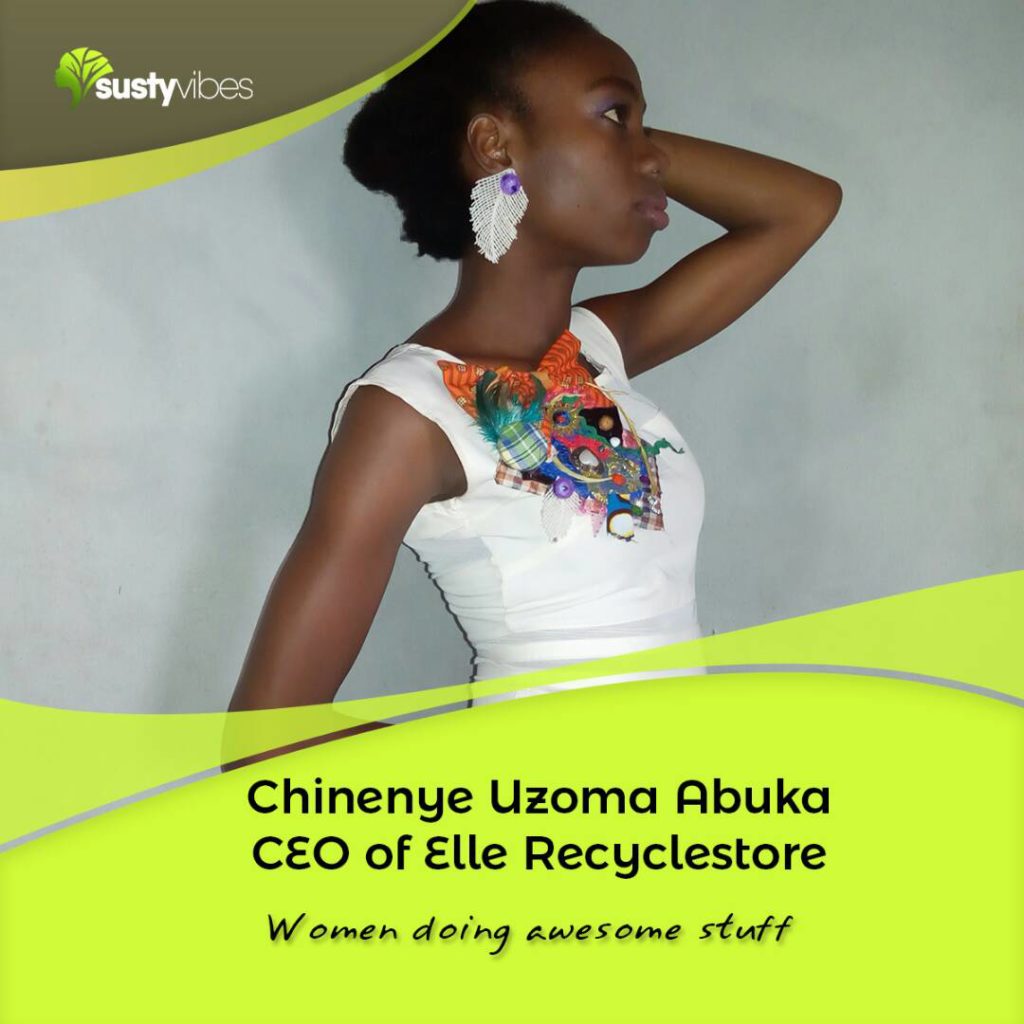 Can you tell us a little about yourself?
My name is Chinenye Uzoma Abuka, I am a fashion accessories designer, an upcycler and a lover of fashion, arts and creatives. The CEO of Elle Recycle store, a company that deals in crafts; fashion and recycling.
What spurred your Interest in upcycling?
I have always been one to learn about new stuff and be different, just for the fun of it. And while reading and learning about my love for unique jewellery, I found myself remaking my old jewellery or making ones from the scratch, using parts from old ones to prevent waste of any kind. Then I found out about other recyclables and those things that fill our landfills and decided not to just be a fashion accessories designer but to become an upcycler (creative re-user of waste). So I basically began to make things with plastics, fabrics, leather and anything I could lay my hands on that was to be thrown away…..and it all began.
How do you source materials for your products?
For now, I basically take them off family and friends. Some people who know what I do just donate freely and of course I tell some, there is a little "thank you, Ruby" when you donate to us. We are working on creating other avenues of collecting from the public in general, manufacturers and end users of leather, paper, and fabrics of different kinds, frames, broken or orphaned jewelry, plastics, shells, buttons, bags, shoes boxes, and many more.
Are people quite receptive to your brand of fashion accessories?
Yes, they are. We Nigerians are quite interesting people, we love unique things and especially things that tell a story. Every piece we make has a story and of course, another story begins with the new owner. The fact that we are able to transform "waste or rubbish" to something unique, that is re-usable, affordable and modern, excites our customers.
What is your view of sustainability in Nigeria
Sustainability in Nigeria is taking quite a positive turn. Due to the recession and a lot of other reasons that are present in our times, a lot of people are getting involved in entrepreneurship, DIYs and learning new stuff that would help them take charge of their health, environment and things around them and in turn be good for us as a country. It's amazing how people would scream at any environmental flaws at the moment, take for instance the recent flood and pictures of floating recyclables on social media. Organization as yours has also helped to educate people out there, and recently there is a need for more individuals and corporate organizations to encourage sustainability because we still have a long way to go.
Do you consider your business profitable?
Yes, I consider it very profitable; financially and in terms of education. The aim of Elle recycle store is basically about changing the mindset of people about upcycled craft and encourage usage. As a people, we tend to see problems and not solutions, we see waste in everything when in fact they are Rubies in disguise, hence our slogan "Rubbish to Rubies". Of course the money part isn't bad and still hoping for more, always. Lol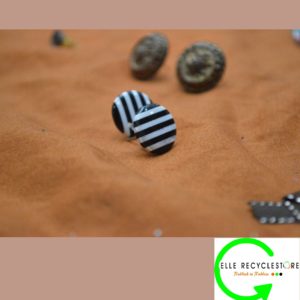 Where can people buy your product?
People can buy our products directly via Facebook: https://www.facebook.com/Elle-Recyclestore-442290625981791/ and Instagram: https://www.instagram.com/