Today is "Take a Ride on Bike to Work Day 2016" and Lagos has an event to mark this
All over the world, thousands of cyclists will commute via pedal power to work today, in an effort to make commuting healthier, cheaper and better for the environment. This event has been happening for 15 years and has not made any big memory in Nigeria to the best of our knowledge. In the wake of crazy traffic and increased transport fares, we would love to see Nigerian workers come out in their numbers and use a bicycle or bike to work today. But, we understand that for safety reasons, major roads in Lagos and some other states are completely out of bounds for Bikes/okadas so this may not really be feasible.
The thought of cycling as a sustainable and healthier means of transport is one that needs to be explored, because it has been done before, it could certainly be brought back.
Amazingly, there is this cycling event tagged Cycology Criterium on monday, 30th May 2016 organised by Cycology, the No 1 cycling club in Nigeria since in 2011, they would be hosting this maiden cycling racing course in Lagos for both male and female professionals and veterans. The event begins at 10am from the Eko Atlantic Gate 1 and is sponsored by the Lagos State Government and amongst other. Admission is free and there would be food and drinks as well.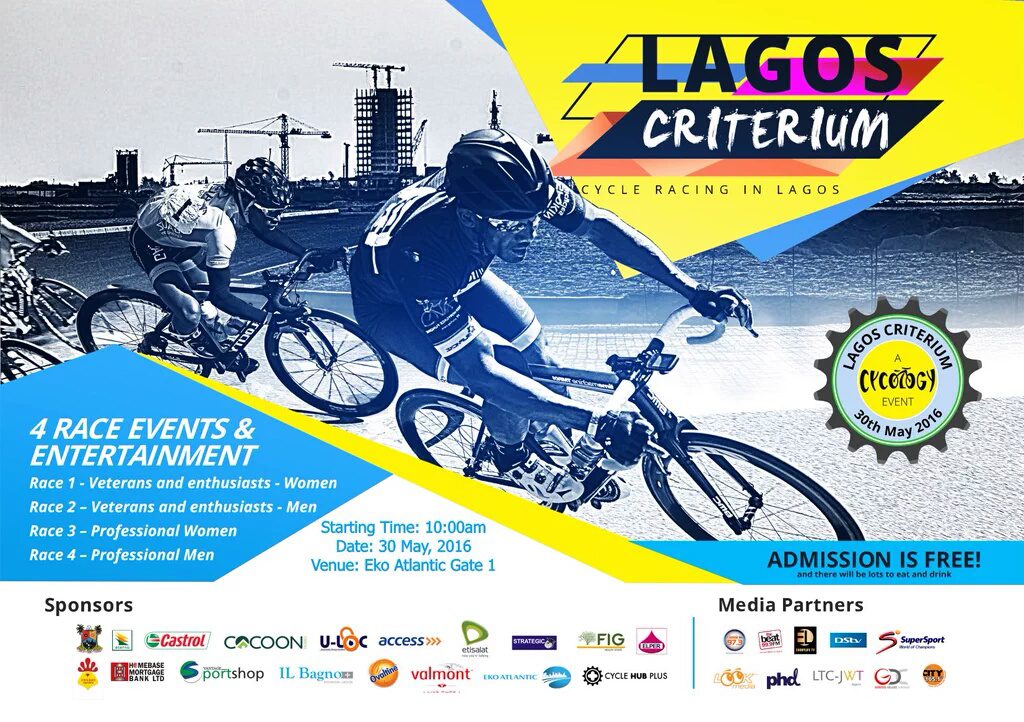 Watch the event trailer below and follow updates via #CycologyCrit16 and @CycologyClub