Susty Event – International Sustainability Conference 2016, LBS
The International Sustainability Conference was held on the  at the Lagos Business School. The theme of the conference was … with SDG 1, 7 and in focus, there were three panel sessions with high-level participants as well as a keynote address by Mr Mutiu Sunmonu, Chairman, Julius Berger Nigeria and a plenary session by Prof. Kenneth Amaeshi.
Panel 1: Creating Prosperity through Innovative Business Models – Building Blocks for Scale and Success – SDG 1
Mira Mehta – Co-Founder, Tomato Jos
Peter Bamkole – Director, Enterprise Development Centre, PAU
Femi Longe – Director of Programmes, Co-Creation Hub Nigeria
Dr Ijeoma Nwagwu – Centre Manager, LBS' FirstBank Sustainability Centre (Moderator)
Key lessons:
Collaboration among businesses to help create big data that will help focus attention on what is needed to explode production.
Creating value for various levels of stakeholders is very crucial for shared success.
While cash is a way of expressing value but not the only form – entrepreneurs must learn to maximize other forms of value and turn it into cash.
Business owners must learn to separate themselves from their business.
Mr Mutiu Sunmonu gave his keynote address on Business as a partner in achieving Sustainable Development, he stressed on the fact that the commitment to eradicating poverty has not been so strong because major actor do not even understand what it means to be poor. He also stated that electricity consumption is directly proportional to prosperity levels.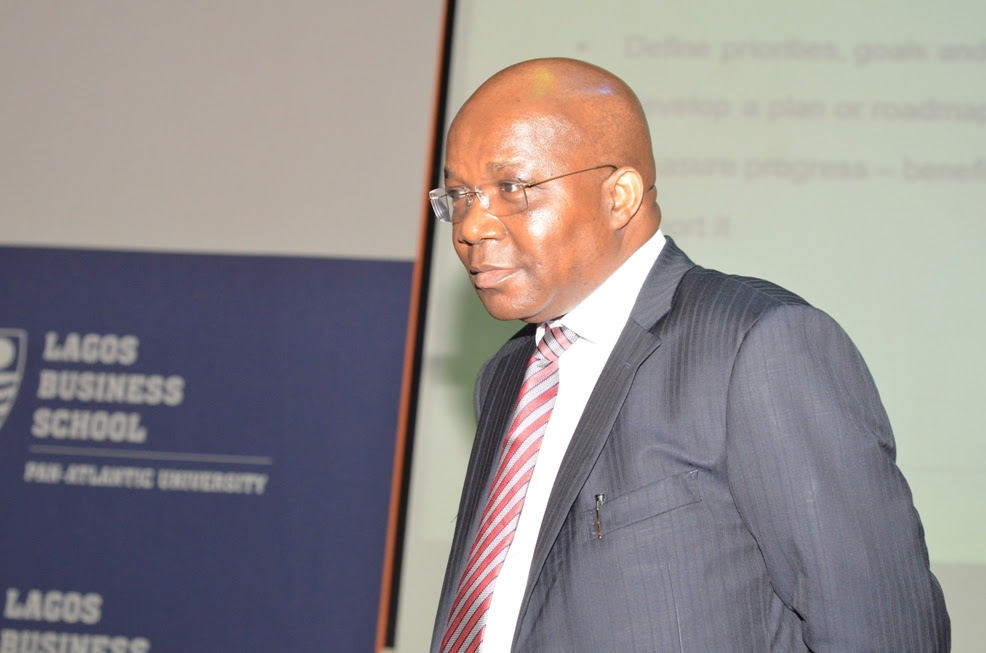 Panel 2: Innovative Energy Solutions to Address Poverty – SDG 7
Hannah Kabir – Managing Director, Creed Energy
Dr Omotayo Dairo – CEO, Quintas Energy Solutions Ltd
Thomas Duveau – Head, Business Development, Mobisol
Rolake Akinkugbe – Head, Energy & Natural Resources, FBN Quest
Ekaeta Okoro – Manager, External Relations & Communications, All On
Christine K – Country Director, Heinrich Boll Foundation (Moderator)
Key Lesson:
One of the most effective tools for lifting people out of poverty is provision of electricity. Businesses can therefore, leverage technology to provide clean and cheap energy to millions of Africans who have no access or poor access to grid electricity.
Panel 3: Achieving New Ambitions for Sustainable Development – The Role of Business in Health – SDG 3
Dr Chris Osa Isokpunwu – Head, Nutrition, Federal Ministry of Health
Dr Muntaqa Umar-Sadiq – CEO, Private Sector health Alliance of Nigeria
Dr Olufemi Sunmonu – Director, Purple Source Healthcare
Nsima Ogedi-Alakwe – Brand Building Director, Unilever Nigeria
Dr Charles Akhimien – Cofounder Mobicure (Moderator)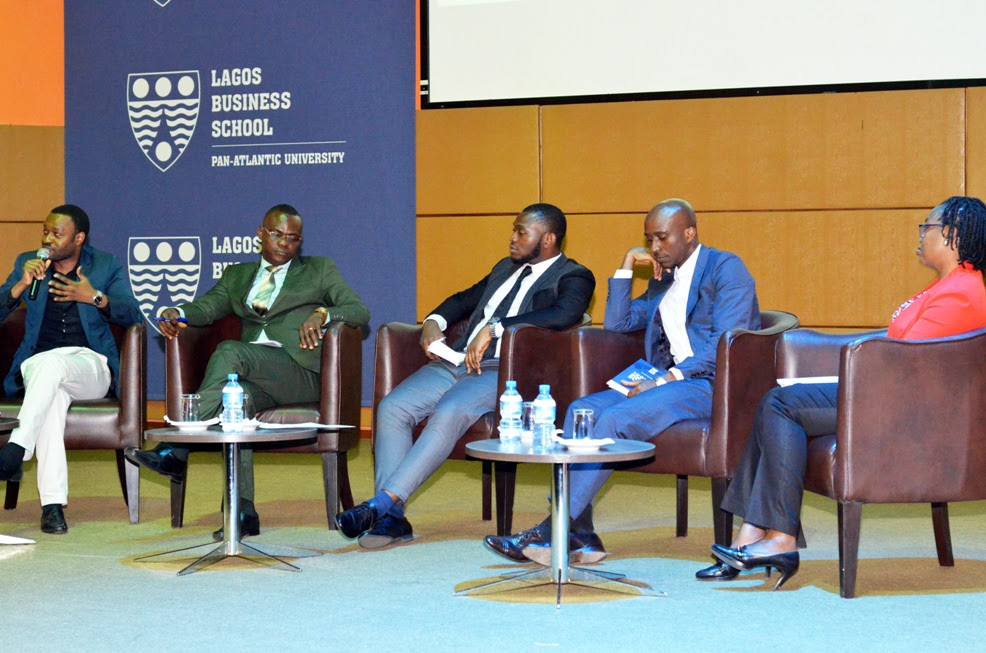 Key Lessons:
Businesses have a big role to play in improving the health outcomes and improving the quality of lives of Nigerians. Private sector investment and collaboration with the government is urgently needed to rebuild Nigeria's dilapidated health facilities.
Investing in health by the private sector is good business because investing in health of both customers and workers directly impact on the bottom line. For instance, a robust private sector investment can stem the tide of medical tourism in Nigeria where the country loses $billion yearly. Such investors make good returns and the save the country scarce forex.
Professor Kenneth Amaeshi then wrapped up with a session on Connecting Private Sector Strategies to Inclusive and Sustainable Growth. He is the chairperson of Business and Sustainable Development, University of Edinburgh Business School, UK. He spoke on the need for entrepreneurs to seek ways to incorporate the SDGs in the services they offer.
We had a very insightful time at the conference, kudos to the LBS team.