Susty Events – Scaling Up Nutrition Business Network
Lagos Business School's First Bank Sustainability Centre is hosting the Scaling Up Nutrition (SUN) Business Network Convening with the theme "Nutrition: Everyone's Business" in July.
The convening is organised in collaboration with the Global Alliance for Improved Nutrition (GAIN).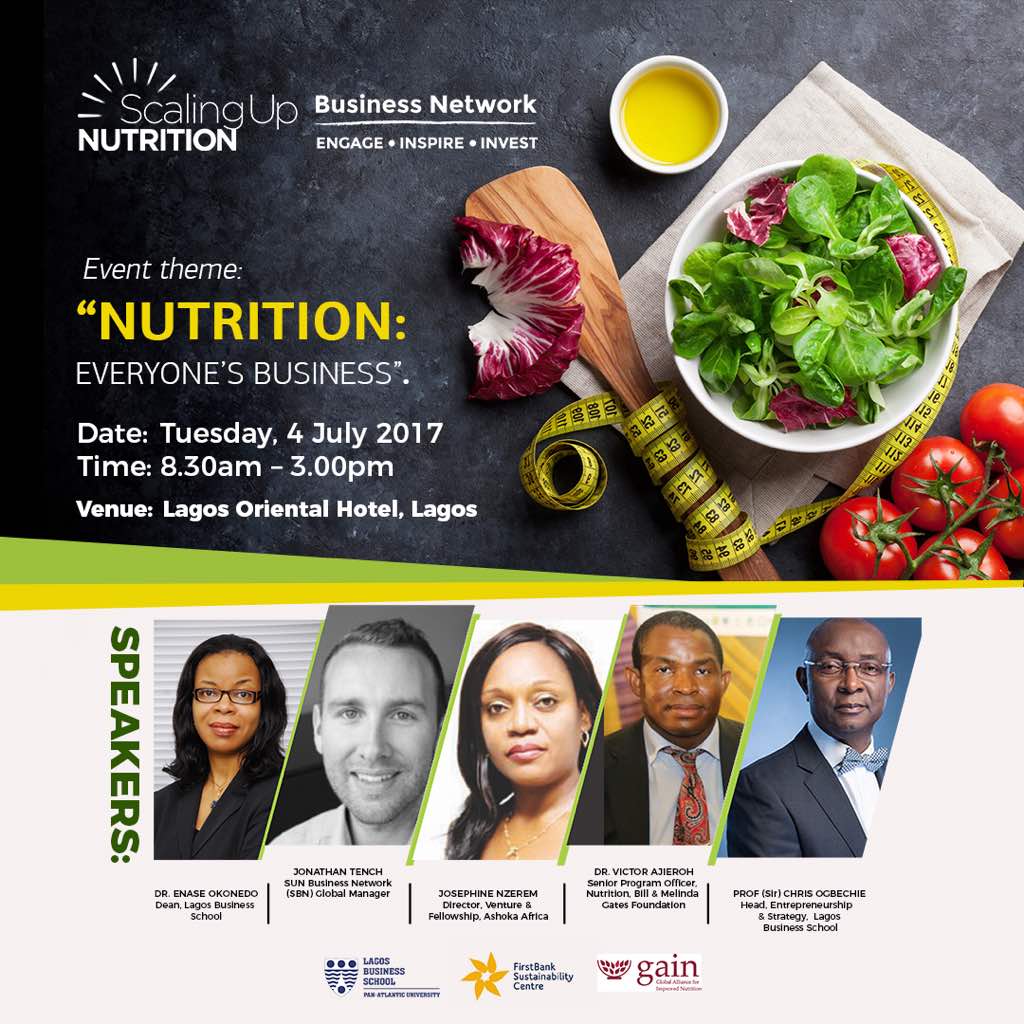 The event will focus on the state of nutrition in Nigeria, the activities of SUN Business Network and, the future of nutrition in the country. The details for the event are as follows:
Date:      Tuesday, 4 July 2017
Time:     8.30am – 3.00pm
Venue:  Lagos Oriental Hotel, Lagos
To register for this event, kindly fill this form.