Susty Event – National Waste Management Conference
Waste management is the most pressing environmental challenge faced by urban and rural areas of Nigeria.
Nigeria, with a population exceeding 170 million, is one of the largest producers of solid waste in Africa. Despite a host of policies and regulations, waste management in the country is assuming alarming proportions with each passing day. Nigeria generates more than 32 million tons of solid waste annually, out of which only 20-30% is collected. Reckless disposal of municipal solid waste  has led to blockage of sewers and drainage networks, and choking
of water bodies.
Most of the waste is generated by households and in some cases, by local industries, artisans and traders which litter the immediate surroundings. Improper collection and disposal of municipal waste is leading to an environmental catastrophe as the country currently lack adequate budgetary provisions for the implementation of integrated waste management programmes across the states.
According to the United Nations Habitat Watch, African city populations will more than triple over the next 40 years. African cities are already inundated with slums; a phenomenon that could triple urban populations and spell disaster, unless urgent actions are initiated. Out of the 36 states and a federal capital in the country, only a few have shown a considerable level of resolve to take proactive steps in fighting this scourge, while the rest have merely paid lip services to issues of waste management indicating a huge lack of interest to develop the waste sector.
This trend cannot continue it is high time we took the initiative to strategically approach the issue of
waste evacuation and explore ways of wealth recovery from the disposed waste.
In the context, National Waste Management policy design and implementation should focus on sustainable evacuation and recovery of resources. The 2nd National Waste Management Conference, therefore, reflects on the practical strategies focusing on increasing sustainability beyond and within the scope of national policies towards evacuation and energy recovery.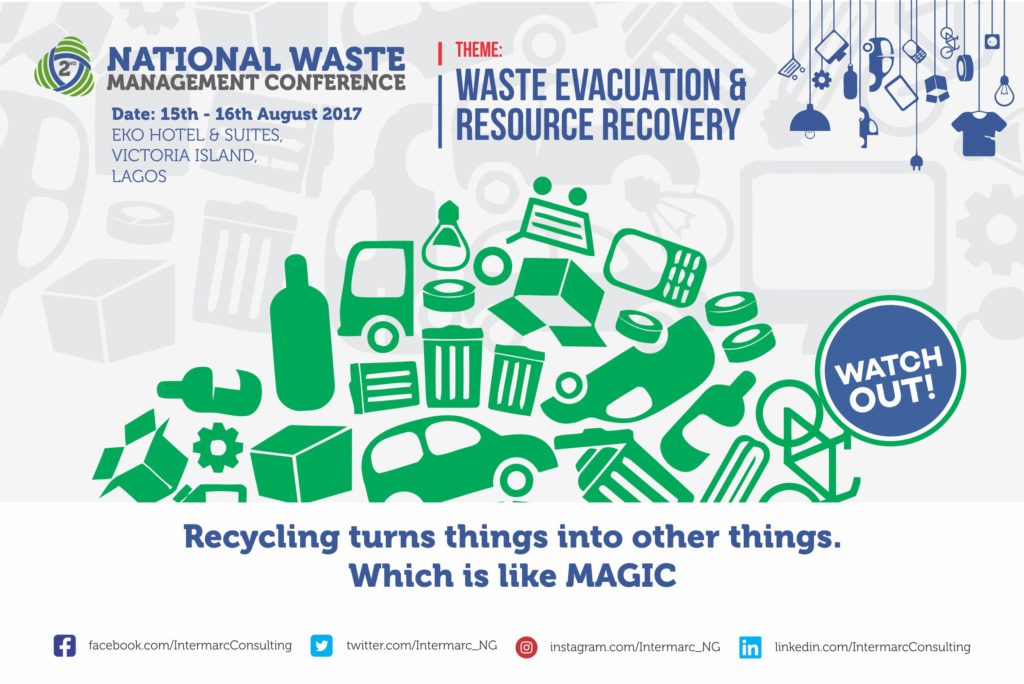 The conference will propel relevant agencies develop the right policy direction. It will provide a context for a general debate assessment of waste evacuation realities and resource recovery and it will facilitate discussion on how partnerships and alliances are affected by the paradigms of collective responsibility.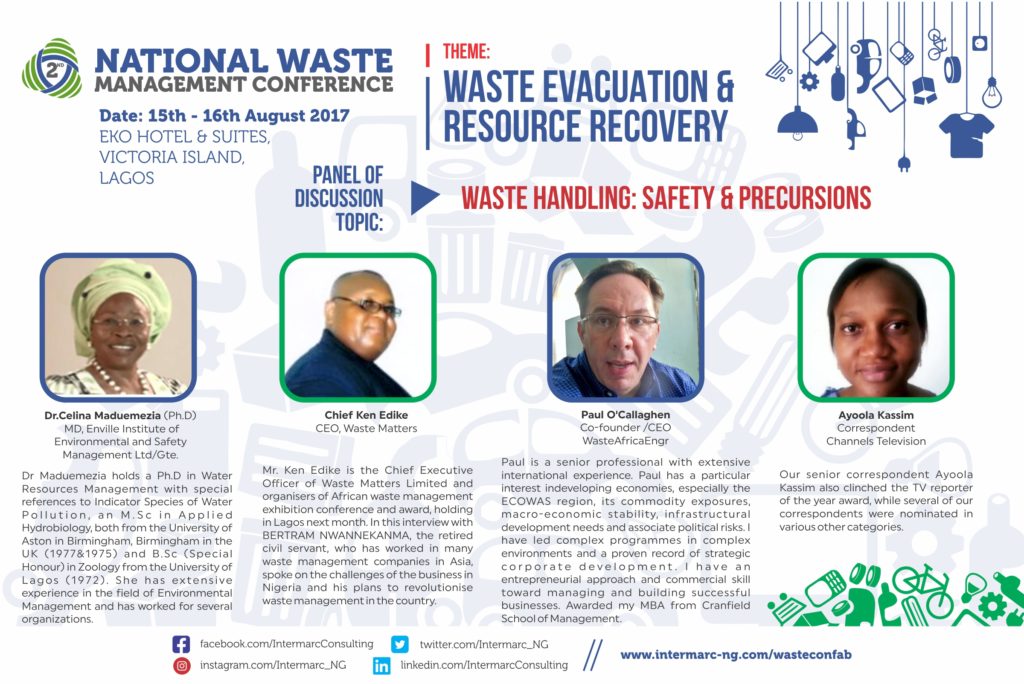 This conference is designed for environmental practitioners at Federal, State, Local governments level, Consultants, private sector practitioners, NGOs, Recycling firms, Safety professionals and Waste service companies.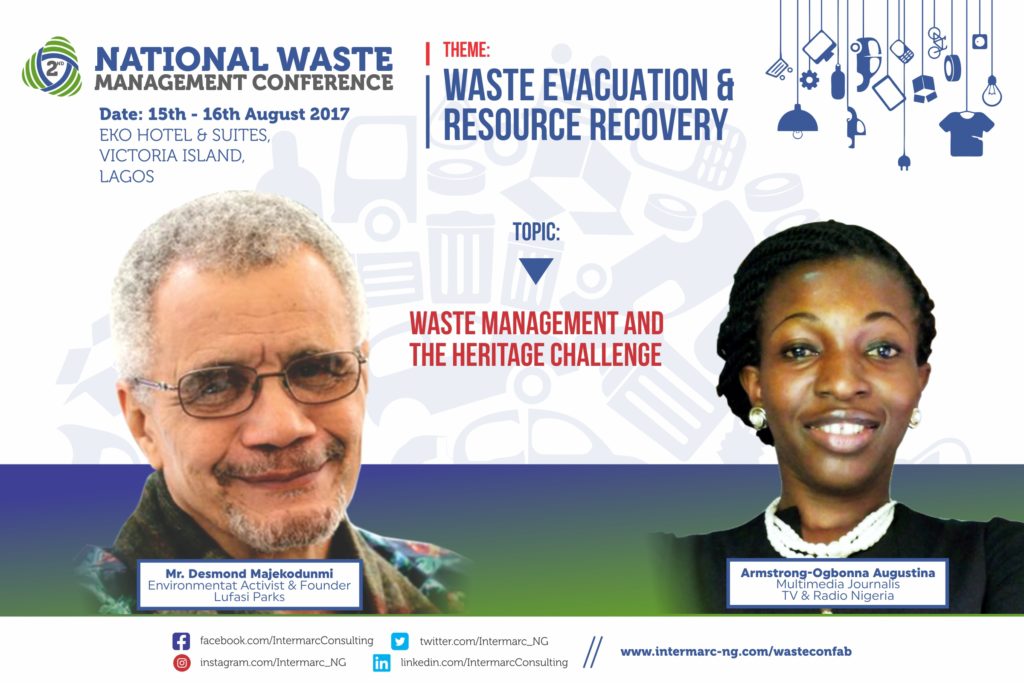 Intermarc conceptualized this conference to deal with cross-sector issues in policy and implementation and to address the question of how we can best integrate all the aspects of waste management into a contemporary urban design and improved national environmental performance.
Register to attend at www.intermarc-ng.com/wasteconfab