Attending the Social Good Summit and the entire experience of travelling to New York for sustainability work was truly inspiring for me. I kept adding #JesusDidIt to my pictures because I had no idea that everything would eventually work out for my good.
Day 1 of Social Good had me as the very first registrant to arrive at the venue, I was two hours early and this was after a 10+ hours flight journey from Nigeria. My body was not tired, my heart was grateful and I just could not wait for the day to begin, while I waited, I made a new friend and I also met Mr. Mogens Lykketoft, president, seventieth session of the United Nations General Assembly
At the DML lounge, we were treated like V.I.Ps, no jokes –  there was food, drinks, tea, chocolate and this particular one from M&M that I loved!
At the DML, I set out for the day's job, to tweet and post updates of the entire event on social media and also to get information for this report. There were 28 sessions on the day 1 of the summit and below are some of my takeaways.
The Social Good is really all about goodness of tech when used for humanity 
Now, the Social Good  basically gets to look at  the impact of technology and new media on social good initiatives around the world, there was an  impressive list of dynamic speakers and also grassroot activitists (like me) and we were all able to learn from each other and discuss solutions to some of the biggest challenges we face. The theme #2030NOW has a central question: What type of world do I want to live in by the year 2030? and this was also the focus of the discussions held . The Social Good Summit 2016 also launched the Global Goals Week with an emphasis on action, awareness and accountability for the SDGs, It showed how media is able to influence sustainable living and impact creation.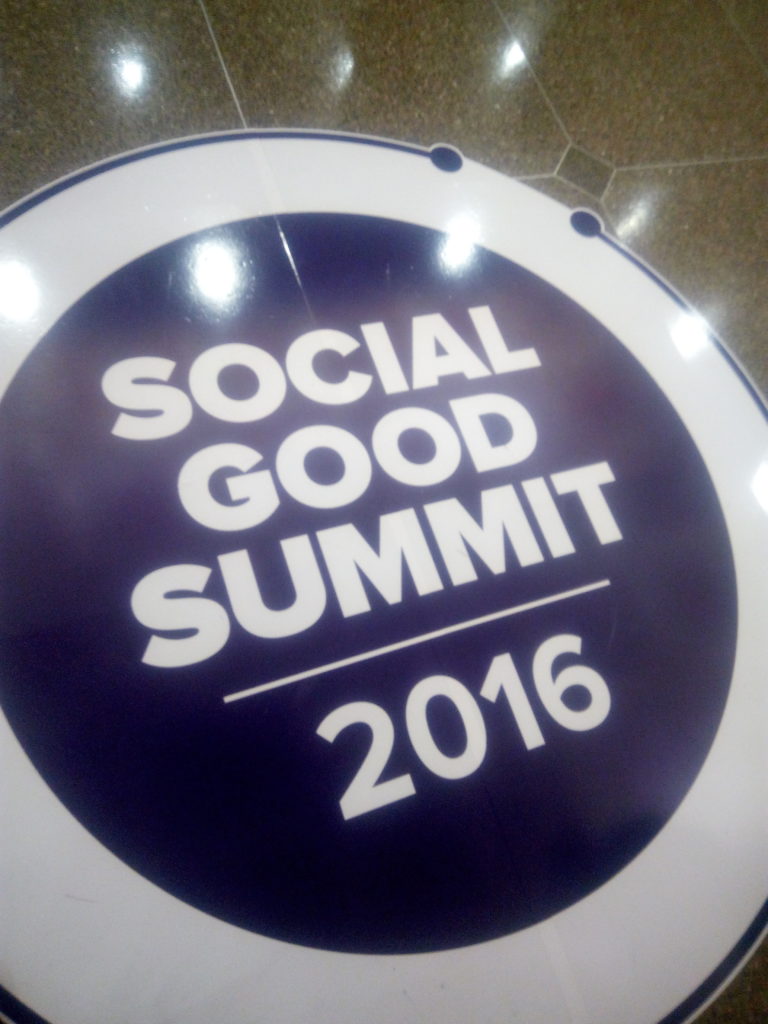 2. Feminism is relative
In the panel on "Power Players: Women & Global Leadership" with Former Malawian President Joyce Banda and UNDP Administrator Helen Clark,  Joyce Banda urged that the UN has to do better in terms of integrating women. They discussed their responsibilities as women in their respective countries. She spoke about equality and how its approach and advocacy is relative in Africa and the west must not pressure african women to follow their exact theories as we live in vary realities.
3. Climate Action needed now more than ever
There was a panel on the global state of our weather with UN Secretary-General's Special Envoy on El Niño and Climate's Mary Robinson and they discussed the Paris Agreement which is dependent on leaders of nations to increase efforts to reduce emmissions.We also had Solar Impulse's  Bertrand Piccard make an appearance where he discussed the future of fuel and the cost of climate change.
4. Youths: The Connected Generation
Aria Finger of DoSomething.org debunked alot of popular myths about millennials. Young people actually care about more things and they also live in cities and rural areas, this information was important for me when I considered youths in Nigeria and how much offline engagements are starting to increase and our voices are slowly being inputed in national discourses.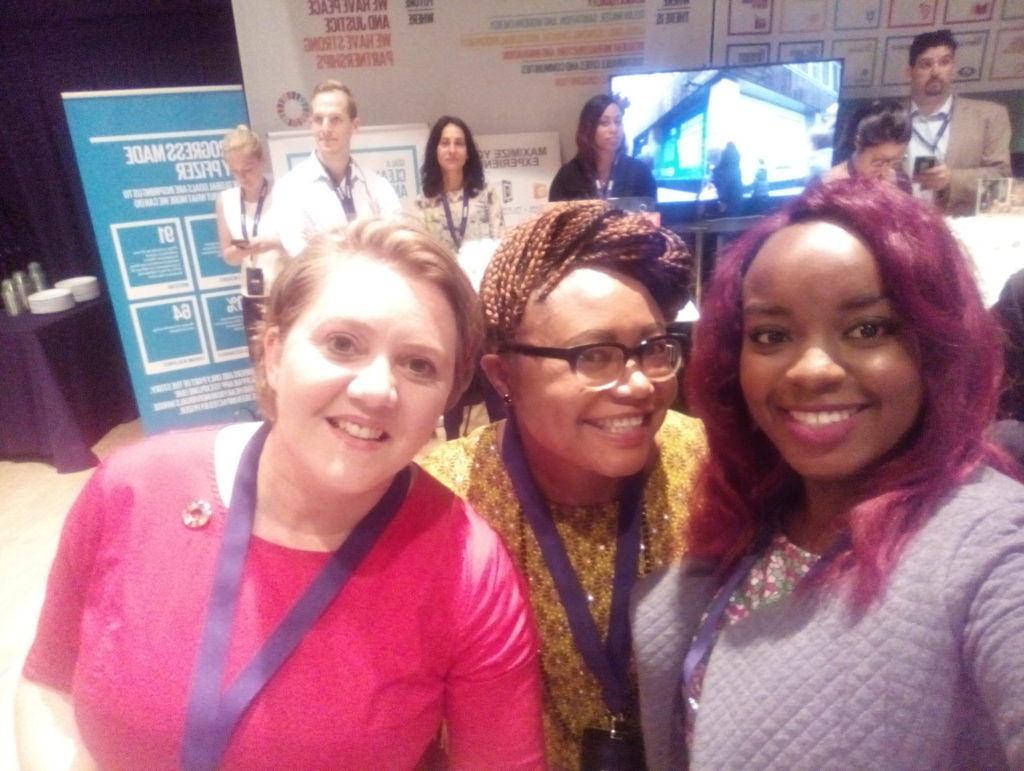 5.   The New SDG App
As announced by Dr David Nabarro, the UN launched the Sustainable Development Goals in Action mobile application, which provides a global forum through which industry, governments and individual citizens can collectively realise the promise of the SDGs, have you downloaded it yet?