My Recycle Story – Wecyclers
Wecyclers is a waste management company that has popularized the concept of waste sorting and recycling in Nigeria and Lagos in particular. The company was founded in June 2012 by Bilikiss Adebiyi-Abiola, and Jonathan Kola. They were inspired to start Wecyclers in school during a class project for Bilikiss' Development Ventures module at MIT.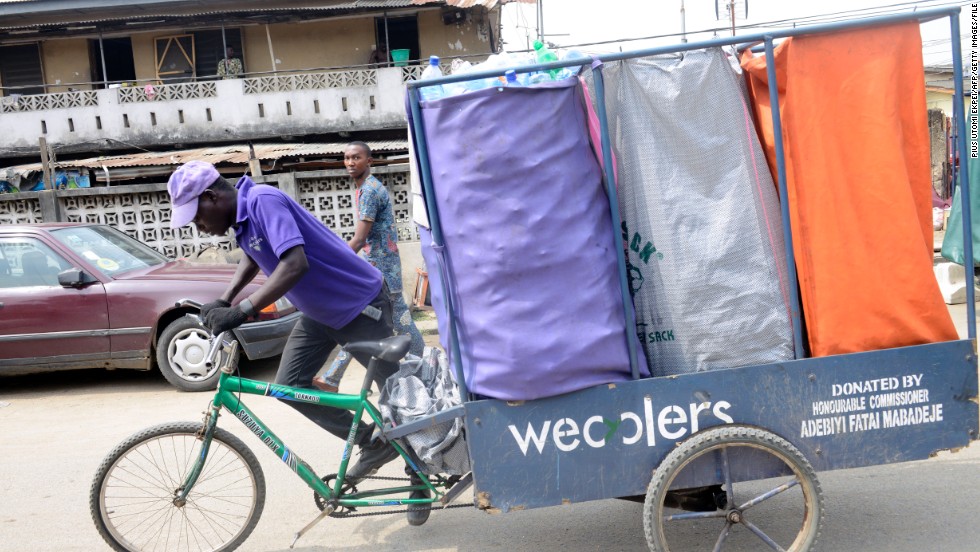 Through their activities, Wecyclers hopes to reduce urban waste in low-income neighborhoods and in doing this, supply input materials to local recycling companies in a timely and reliable manner. It's no surprise that the company started in Lagos, which has continuously been challenged by overflowing waste due to lack of infrastructure to cater to the metropolis' rapidly growing population. They have also focused specifically on such neighborhoods because they see themselves as a social enterprise that has incorporated CSR right into their business.
Interested households in targeted low-income neighborhoods can register with Wecylers so that the company comes to collect their recyclable waste on an agreed schedule. Wecyclers collects plastic bottles, aluminum cans and plastic sachets for free, using their customized bicycles for easier mobility. These items are weighed and logged on the site and then taken to the company's sorting area for packaging. They then sell this waste to recycling companies who commonly export them.

To encourage people to sort their waste and hand them over for collection, the Wecyclers model works on an incentive-based program whereby households can gain points via SMS when their waste is logged and then redeem these points for rewards (e.g. small household items and appliances) when they have contributed a certain amount of waste. The company does this because they understand that recycling is a nascent concept in Nigeria, so awareness and encouragement is necessary for people to make that first step towards sorting their waste; this has helped increase support for the concept.
Under the leadership of Bilikiss, Wecyclers has gained both national and global recognition. The company and its co-founder has been featured in CNN's African Start-Up, The Economist, The Africa Report, Marie Claire Magazine, New African Woman, etc., as well as won the Sustania awards, Tech Awards and Laureate from Cartier Women's Initiative Awards, SEIF Award for Social Entrepreneurship 2015, MIT IDEAS Yunus Challenge Prize, MIT D-lab Scale-ups fellowship, MIT Venture Grant, Tony Elumelu Foundation pre-seed grant, Echoing Green Fellowship, Case Foundation -#PitchForLagos event , among others.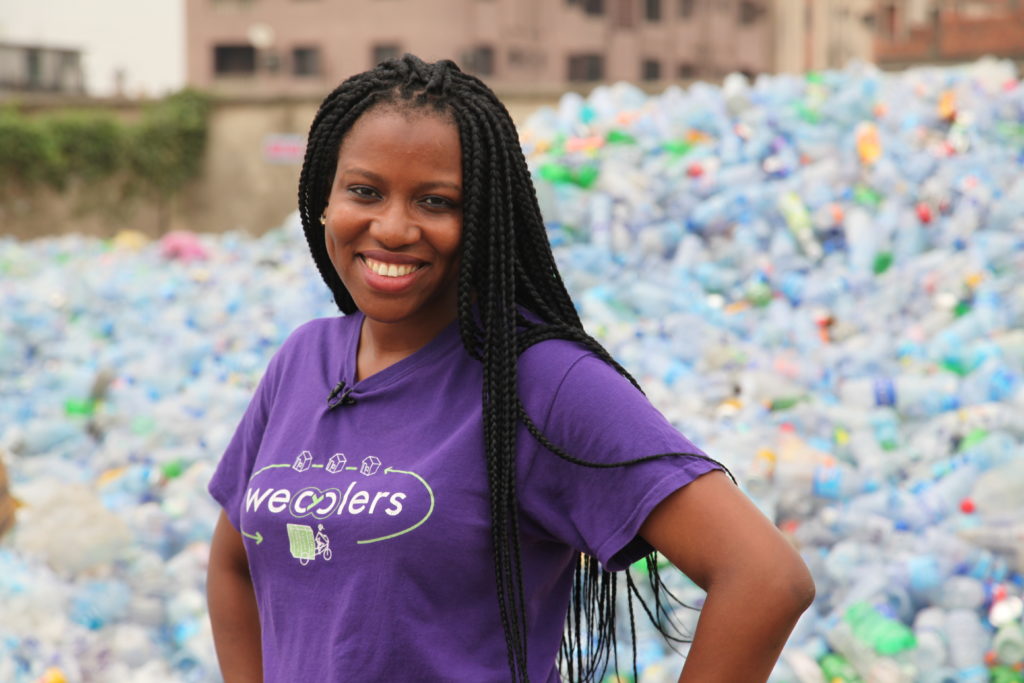 Sustyvibes is glad to see the company growing every year. To date, they have created jobs for about 150 Nigerians and households are seeing real benefits in terms of cleaner environments. Also, they have engaged in several community clean-up events across the country including in Surulere and Ebute-Metta in Lagos (where they currently have hubs). They also have significant support from the Lagos Waste Management Authority (LAWMA) who have given them community land where they can process/ package the waste (e.g. removing labels, caps, shredding he waste, etc.) according to their buyer's specifications.
Bilikiss hopes that in five years, Wecyclers would have been able to build a strong recycling network in Nigeria while creating up to 500,000 jobs. They currently aim to consolidate on the successes of their current business and have been making good strides towards this. For example, in 2016, the Lagos government recently showed additional support by providing them with a grant to expand to Kosofe and Ajeromi local government areas of the state. The company also had their largest redemption exercise last December with 1,000 award recipients, launched the Wecyclers Independent Contractors Programme with First City Monument Bank, and was recognized by Quartz Africa, Business 1000 and New Cities Foundation.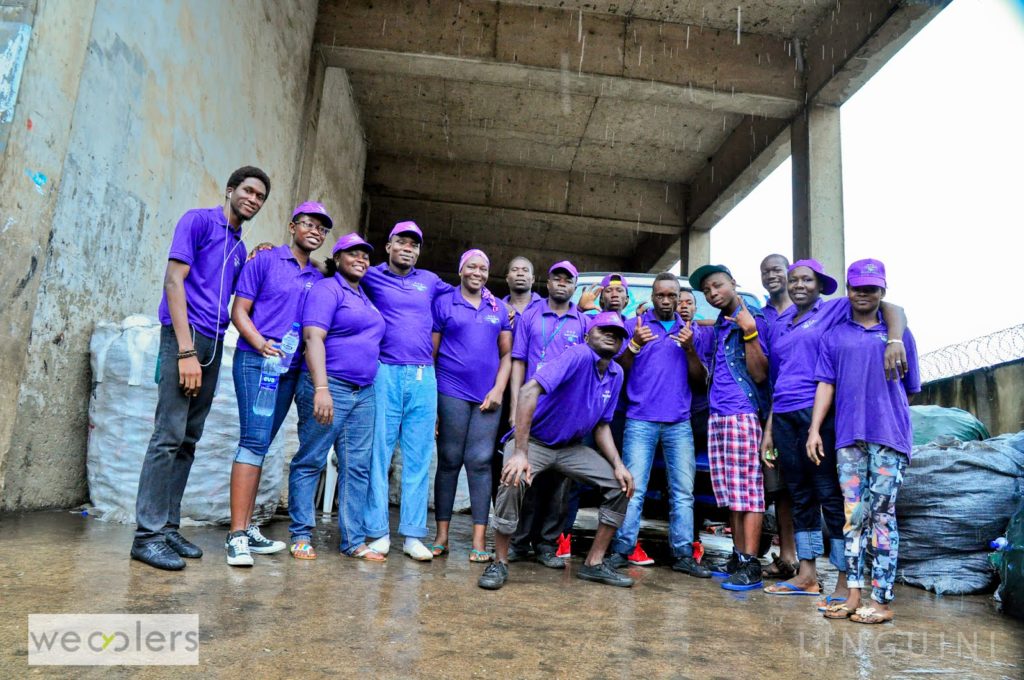 So far, Wecyclers has served 15,000 households, affected 60,000 beneficiaries, created more than 150 jobs and recycled 3,000 tonnes of waste! We look forward to seeing what 2017 holds for them!!