Susty Events: The Valuable Waste Movie Screening
We have another movie screening this weekend!!!
The Valuable Waste Movie is the first of its kind in Nigeria produced and directed by a Nigerian youth – Adesoji Adeyemi-Adejolu on waste management. The movie has scenes shot in various parts of Nigeria and West Africa and is directed mostly to young people to join in the fight against pollution.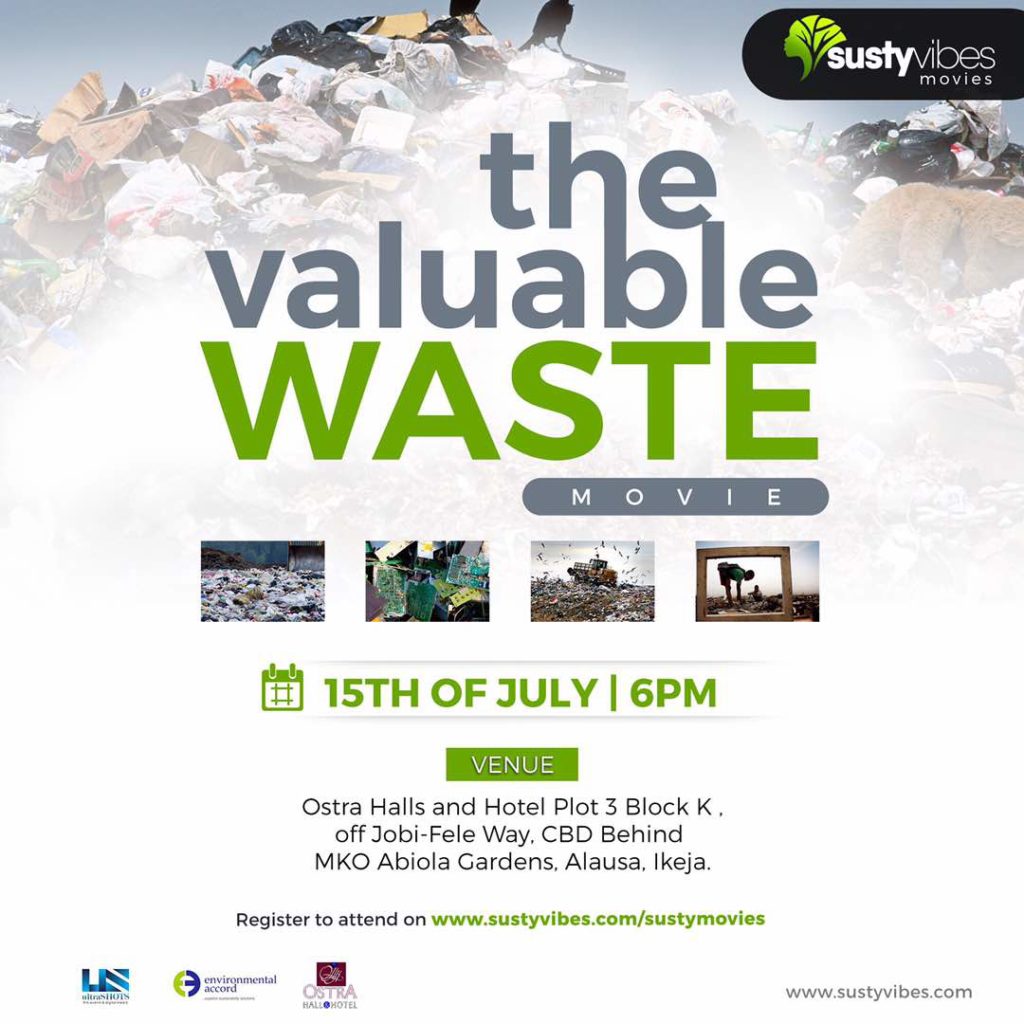 July is Plastic Free Month and what better time to screen a movie on waste management! See the trailer below
and click here to register if you'll be attending our screening on the 15th of July.