Earth to Marrakech Launch + Exclusive Chat with Justine Sullivan
On the 21st of September, 2016, the United Nations Foundation and GOOD magazine announced the launch of Earth To Marrakech, a global movement to increase discussions around climate action. We were happy to be right at the SDGs Media Zone of the United Headquarters when this happened! Important to note that this was launched right after the Paris Agreement Ratification ceremony.
Like Earth to Paris which was a brilliant plan to carry the world along with all the plans for the Paris Agreement; from negotiations, final agreement and signing of the deal by countries, Earth To Marrakech will cultivate a global climate conversation up to and through COP22, the United Nations climate conference held this year in Morocco November 7-18.
Earth To Marrakech will provide the opportunity for cross-sector, solutions-oriented engagement in climate change conversations around COP22; a platform for amplifying the conversation across social and digital media; and a series of activations through inspiring calls to take bold, meaningful action to address climate change.
Experts, advocates, private sector leaders, bloggers, journalists, digital influencers, and civil society leaders will unite around Earth To Marrakech to discuss creative and impactful global solutions to climate change. Participants around the world will take part through multi-language livestreamed video and real-time interactions across multiple social media platforms using the unifying hashtag #EarthToMarrakech.

We met Justine Sullivan, who is the Digital Media and Communications Manager for Climate and Energy Initiatives at the UN foundation and had her tell us more about to Earth to Marraech. Read chat below:
We'd like to know the difference between Earth to Marrakech and Earth to Paris and what People should be expecting this year?
Justine: Earth to Marrakech came about last year as the world looked the creation and adoption of the first universal climate agreement twas really all about bringing the world together and raising the volume of conversations on issues of cc and the urgent need to address it and calling leaders together to adopt this agreement. 195 countries heard this call and adopted the agreement in Paris in December, now we look to move from words to actions; the agreement was adopted in December 2015, signed by a record number of countries, it was the most signatories to a international agreement in a single day in history that was on earth day (April 22nd, 2016) and today, we have nearly reached the threshold needed to bring it to ratification and should enter into force this year which is truly remarkable, most international agreements take years to be signed that is if they do so at all. So leaders have shown that they have taken the issue seriously and are ready to step uptake action.  bringing the issue and pressure to leaders to join and now we are calling on them to take the commitment they signed and turn them into action so we are really going to be focusing on solutions, the innovations, technology and creativity driving climate solutions around the world and so we would be focusing on the invention and creativity behind climate action both at individual, community and national level.
So what would be the role of the media coming into Earth to Marrakech, are they able to connect advocacy to action?
Justine: We are looking for media to amplify the messages coming out of COP22 and we would be looking to them to bring us those the success stories and key solutions happening at the local and community level and bring them to the Earth to Marrakech Stage so we can highlight them, we see so much news everyday about the impacts and negative effects of climate change but the solutions are out there, they are effective and inspiring and the key is for us need to highlight them, show up where we are driving change and bring attention and funding for them to come up to scale
Are Africans fully represented in these actions?
Justine: COP22 and the fact that it's been held in Morocco means that we would really be focusing on solutions in Africa and Middle East, Morocco is just an interesting country because she has been a leader in Renewable Energy and Solar for a long time and so this would be a good opportunity to highlight the solutions not getting the attention they deserve. We would also be highlighting and featuring the continent as well, so Africa will be front and center in Earth to Marrakech.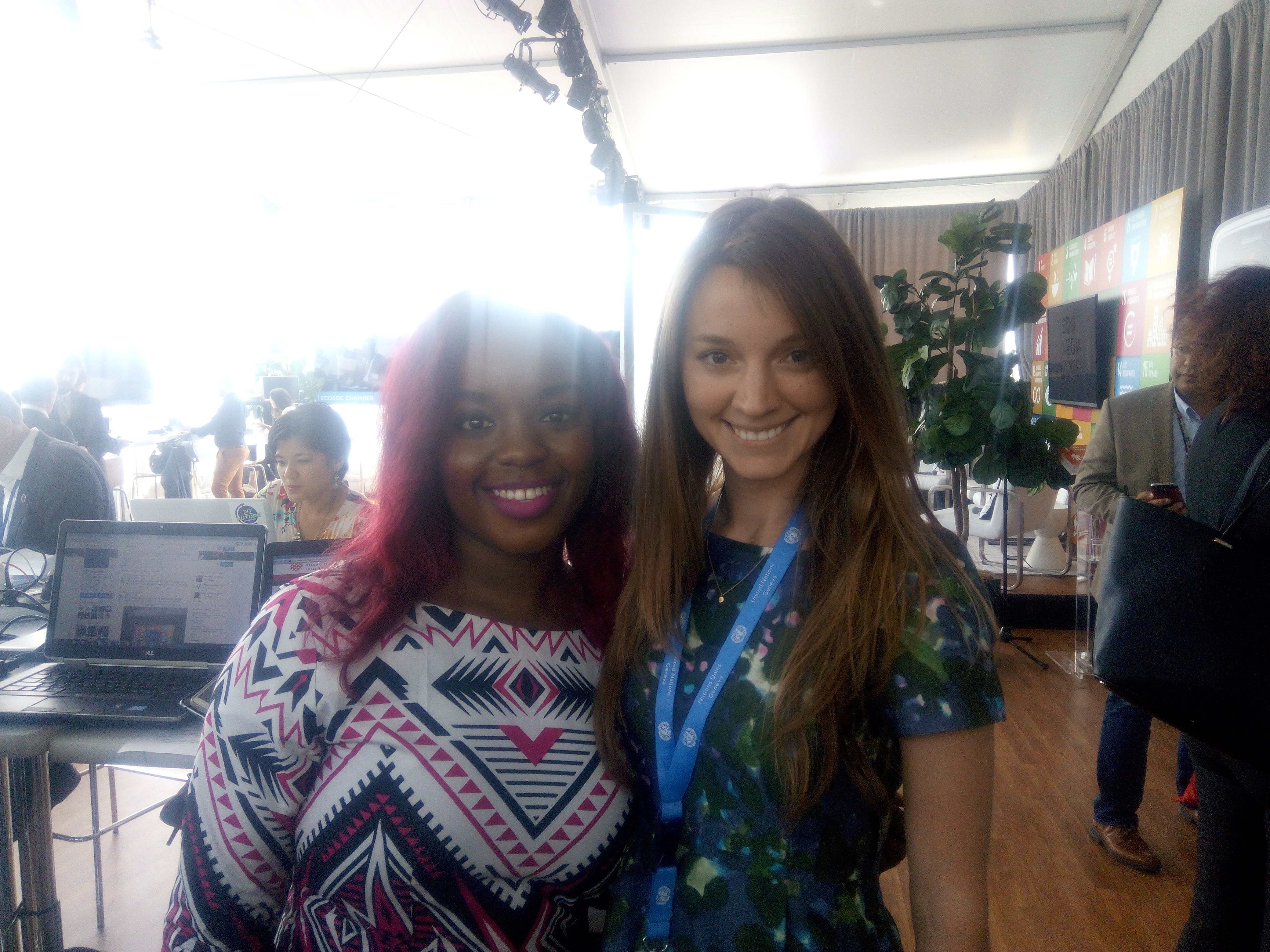 You can also listen to the chat here